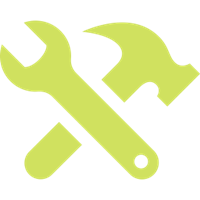 It's the technology that makes it work

The reality is that most companies see the maintenance of systems as something they would prefer not to offer; they'd rather install a system and then move on to the next one. Undeniably, the logistics of organising a biannual maintenance operation for over 500 customers in and around London is challenging, but we believe that having installed an irrigation system, we have a responsibility to keep it in tip-top condition thereafter, if that is what the customer wants.

We don't just pay lip service to this either, we are wholly committed to trying to provide unparalleled service for our customers with trained, customer-focused engineers, timed appointments and "service with a smile".

We achieve this by using up to date technology; our whole business system is "on the cloud" enabling our engineers to access all the customer's information, account status, system history, communication trail, images and appointment schedule via the iPads and iPhones they carry. This maximises the productivity of each engineer but, more importantly, it enables us to provide better customer service than anyone else in our industry.