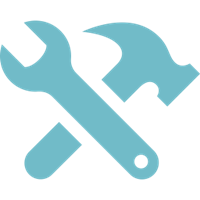 Watering your garden
Your garden should be a place of refuge, your own private haven where you can escape the stresses of modern life. It should be your place for quiet contemplation, but should also provide you with the opportunity to relax and entertain friends.

Most plants in London gardens struggle to obtain enough water to thrive. An automatic watering system will transform your garden by providing it with all the moisture it needs. Borders and lawns will flourish without you ever becoming a slave to watering. Such a system also means you can make a garden anywhere using hanging baskets, window boxes and pots on balconies and roof terraces. Your plants will prosper and bring much needed life-enhancing qualities to the city.

Waterwell will always tailor a watering system to suit you and your plants. Whether it be a tap-based micro-drip system, a micro-sprinkler system or a tank & pump pop-up lawn sprinkler system. Whatever type of garden you have, Waterwell will provide the most cost effective and efficient system to suit your plants and your budget. To this end, we work with the leading manufacturers of irrigation equipment eg. Hunter, Antelco, Netafim & Nelson to ensure the finest equipment is always installed for the benefit of your garden.


Plants thrive on regular and reliable watering
Your automatic water irrigation system will be pre-set to start at any given time to water your plants accurately and efficiently, not only saving you money and water, but also leaving you free to relax and enjoy your garden. Now you can garden when you want to, not when you have to.



Plants in pots and containers dry out more quickly than those in the open ground, resulting in checks to their growth and damage to their flowers. An automatic water irrigation system will give them the exact amount of water required, without any mess or inconvenience to you.



Drought and shade make many town gardens inhospitable for plants. An automatic irrigation system will help new plants get off to a flying start. Healthy, happy plants bursting with life are a sign that you care about your surroundings and are proud of your home which will inevitably add value to your property.



Plants need water, whether you are there or not. With an automatic irrigation system, you can go away for the weekend or even for the whole of the summer, safe in the knowledge that when you return, your garden will be looking as good as the day you left it.