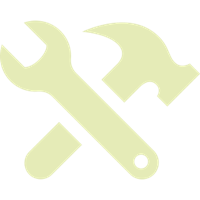 Garden LightinG
When thinking about exterior lights it is important to consider the function of the lighting. Do you need lights for access, for example, to make it safe to walk through areas with steps and pathways, or maybe security is a priority? Or is the lighting simply for ornamental purposes? Whatever the function of your garden lights, they should never be too dominant; with subtle lighting your garden can continue to be a relaxing place, even at night.
Garden lighting prolongs the time you can enjoy your garden, at all times of the year. During the summer, by increasing the ambient light around your outdoor dining area or by highlighting garden features to provide focal points, your garden is transformed into an extra room that you can use comfortably when darkness falls. In winter you can continue to appreciate your garden from inside, either by the flick of a switch, a timer control or by using your smartphone.
Waterwell has been designing and installing lighting systems in gardens of all sizes for many years. Whether it is a tiny courtyard, a roof terrace, front drive or large family garden, we have the experience and imagination, backed up by technical know-how to light your outdoor environment.
SERVICE AND SAFETY
We are a service business and our job is to make the installation of your garden lighting system a pleasant, trouble-free experience. We can either provide you with a full design and installation service, or we can easily liaise with your garden designer, landscape garden or architect.
For the safety of you and your family we use qualified electricians who will install your garden lighting to the current industry standards.