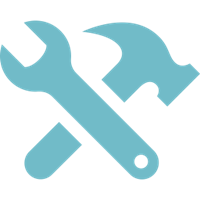 Service is the key
Our aim is to make having your garden watering system installed a pleasant, problem-free experience for you, and in doing so we are happy to liaise directly with you the client, your garden designer, landscape gardener or architect.
We also realise that irrigation is just one of many elements of a modern household and we are adept at fitting in around the other trades and services ensuring we are neither intrusive nor demanding. You can be assured that we will provide you with the information you need, the irrigation system your garden needs and the customer service that you value.

Every member of our staff is trained to provide a reliable, top quality, personal service and each understands the importance of client privacy and will always act appropriately, leaving your home in the same condition in which it was found. We also ensure that we install the right product from the right manufacturers like Antelco, Claber, Hunter, Toro and Landscapeplus. By using the right product we can be sure your automatic garden watering system will be discreet, user-friendly and long-lasting.

Over the years, Waterwell has developed long-standing relationships with clients and garden designers, as well as architects and suppliers. We have been involved in many award-winning gardens at Chelsea Flower Show and Hampton Court and have provided and installed systems for the Alan Titchmarsh ' Love Your Garden' series.