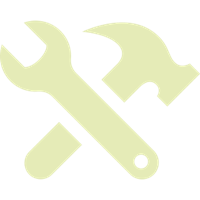 The right fittings, fitted properly
You obviously want the lighting in your garden to be safe & long-lasting whilst providing real value for money.

Therefore, for the safety of you and your family, we use qualified electricians and our engineers are trained to City and Guilds Level 2, 18th edition and for Part P and will install your garden lighting to the current industry standards.

We're a service business and our job is to make having your garden lighting system installed a pleasant, hassle-free experience for you so we can either provide you with a full design and installation service or, if you are having work done on your property, we can just as easily liaise with your Garden Designer, Landscape Gardener or Architect.

With garden lighting, it's important to recognise that the system is made up of more than a number of light fitting and that for it to provide you with pleasure whilst withstanding the elements year after year it is essential that each element is robust and fit for purpose. So each part of your lighting system from the switches, remote control, junction boxes, cable, drivers etc all need to be of the same quality and be installed by an experienced engineer.

To achieve that, every member of our staff is trained to provide a reliable, top quality, personal service and each understands the importance of client privacy and will always act appropriately, leaving your home in the same condition it was found.